Refugee activist to speak during Northwestern chapel service
Wednesday, March 1, 2017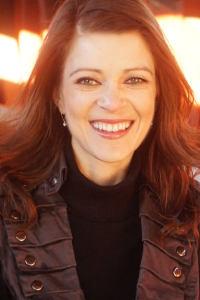 Author and refugee activist Sarah Thebarge will speak during Northwestern College's chapel service on Tuesday, March 21, at 11:05 a.m. in Christ Chapel. The event is free and open to the public.
Thebarge graduated from Yale with a master's degree in medical science and was in the process of earning a master's in journalism at Columbia University when she was diagnosed with breast cancer at age 27. After a brush with death, she sold her possessions and moved to Portland, Ore., to start over. On the train to Portland, she encountered a Somali refugee woman and her five daughters. The impact this family had on Thebarge, and the Somali girls' story of survival, recovery and redemption, inspired Thebarge to write a memoir, "The Invisible Girls."
Thebarge's writing has also appeared in a number of publications, including Relevant Magazine, Red Letter Christian and the Huffington Post. She contributed to Christianity Today's "This is our City" project, which won first prize from the Evangelical Press Association in 2012.
Thebarge has practiced medicine at hospitals in Togo, West Africa, and in rural western Kenya, where she started a clinic for children who lost their parents to AIDS.
A regular speaker at retreats, churches, colleges and conferences, she was recently named on the "40 Women Under 40 who are Challenging Taboos of the Christian Faith" list by the I Speak For Myself initiative. She also lectures on topics of international aid, health communications and public health.
Thebarge is a spokesperson for Compassion International and for Vanity Fair Lingerie's "Women Who Do" campaign, which features women who are having a positive effect on their communities.