Day of Learning in Community to focus on Christian college mission
Monday, February 6, 2017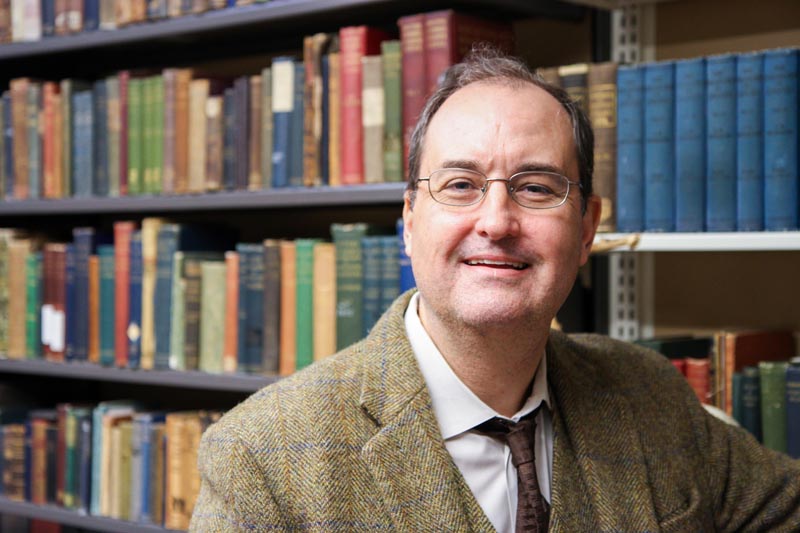 Northwestern College will celebrate its annual Day of Learning in Community (DLC), themed "The Calling and Mission of a Christian College," on Wednesday, Feb. 15. Community members are invited to attend the day's events, which are free.
Keynote speaker for the DLC is Dr. Timothy Larsen, the Wheaton College Carolyn and Fred McManis Professor of Christian Thought. He will present "The Idea of a Christian College" in Christ Chapel at 8:30 a.m. Larsen's morning address will be followed by a reception and refreshments in the DeWitt Learning Commons Vogel Community Room. He will also be part of a closing panel, "War is Over, If You Want It: A Dialogue on Faith and Science," with Northwestern professors Dr. Laurie Furlong, biology, and Dr. Mike Kugler, history. The panel will take place at 3 p.m. in the Vogel Community Room.
Larsen is the author of "The Slain God: Anthropologists and the Christian Faith," published by Oxford University Press. His scholarship explores the compatibility of the Christian faith with other disciplines such as anthropology and science. He says, "My research and writing tends to explore theological and intellectual ideas as they were appropriated and wrestled with in specific cultural, social and historical contexts."
With degrees from Wheaton College and a doctorate from the University of Stirling in Scotland, Larsen has taught at Wheaton College since 2002. He also has been a visiting fellow at All Souls College, Oxford, and Trinity College, Cambridge.
Dr. Mark Husbands, Northwestern's vice president for academic affairs, says this year's Day of Learning in Community is intended to enable students to reflect on the ways in which Northwestern College helps them connect faith, emotion, intellect, purpose, mission and service. "Students will be introduced to one of the most gifted and learned Christian scholars of our generation in the person of Dr. Larsen," Husbands says. "Seldom does one have the opportunity to hear from such a well-furnished Christian mind devoted to the task of demonstrating the historical and cultural significance of Christian faith and the transformative power of the Bible."
Between the opening and closing keynote presentations, Northwestern College students, faculty and staff may attend sessions led by their peers on topics like emerging adulthood and faith, the role of global learning and diversity in Christian education, and the Christian liberal arts as preparation for citizenship in a democracy.
Northwestern day classes and regular activities will be suspended on Feb. 15 so campus community members can participate in DLC events. Speaker and session details are available at www.nwciowa.edu/dlc.