Western Theological Seminary president to speak in chapel
Wednesday, October 19, 2016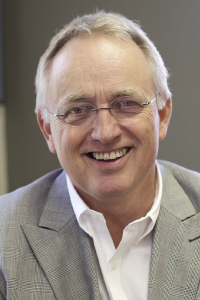 The Rev. Dr. Tim Brown will speak during Northwestern College's chapel service on Friday, Nov. 4, at 10:05 a.m. in Christ Chapel. The event is free and open to the public.
Brown is the president and a professor of preaching at Western Theological Seminary in Holland, Mich. Prior to his work at the seminary, he was the senior pastor of Christ Memorial Church in Holland from 1983–95, during which time the church was considered one of the fastest growing congregations in the United States and the largest in the Reformed Church in America. He also served as co-pastor for First Reformed Church in South Holland, Ill., and lead pastor at Fellowship Reformed Church in Hudsonville, Mich.
Brown also was dean of the chapel at Hope College from 2001–04, in addition to being an adjunct religion faculty member. He is a frequent speaker at pastors' conferences, college campuses and church renewal events, and he has served on the Reformed Church in America's Board of Theological Education; the Hope College Board of Trustees; and the executive committee of Word of Hope, a worldwide radio ministry. He is currently a General Synod Professor.
"I'm excited for our campus to hear from Dr. Brown because his passion for the transforming power of God's word comes through in all his preaching with great sincerity, authenticity and grace," says Mark DeYounge, director of Christian formation at Northwestern.
A graduate of Hope College, Brown earned both a Master of Divinity and a Doctor of Ministry degree from Western Theological Seminary.