Church directors and youth groups invited to hear Andrew Root speak at NWC
Friday, September 9, 2016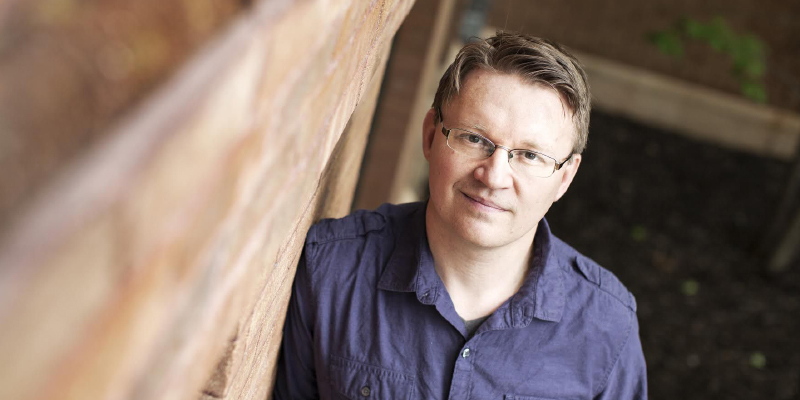 Area youth directors and their youth groups are invited to Northwestern College on Wednesday, Oct. 19, to hear from former Young Life staffer Andrew Root. Root specializes in youth outreach and gang prevention.
Youth directors and volunteers are invited to a noon luncheon with Root on Oct. 19 in Northwestern's Vermeer South Dining Room in the DeWitt Dining Center. Cost for the luncheon is $10; register at www.nwciowa.edu/lyf/register.
At 7 p.m. on Oct. 19 youth groups are invited to gather in the college's Vogel Community Room in the DeWitt Learning Commons for worship and an inspirational presentation by Root. Refreshments will be served at the free event. RSVP to lyf@nwciowa.edu.
Root has published a number of books about youth ministry, including "Bonhoeffer as Youth Worker" and "Relationships Unfiltered." He is currently the Olson Baalson Associate Professor of Youth and Family Ministry at Luther Seminary in St. Paul, Minn.
Root's visit to Northwestern is sponsored by Living Your Faith (LYF). LYF is funded by the Lilly Endowment and enables Northwestern to invest in young people with the potential to become impactful career and lay church leaders.
Next summer Northwestern will host the first Living Your Faith youth theology institute June 25–30. The institute is for teens who want to discuss deep religious questions, explore ministry and service, and learn how to be courageous and faithful Christians in today's world. For more information about Living Your Faith, contact Northwestern religion professor and institute director Daniel Den Boer at lyf@nwciowa.edu.