Northwestern students to study in Greece and Great Britain this summer
Friday, April 29, 2016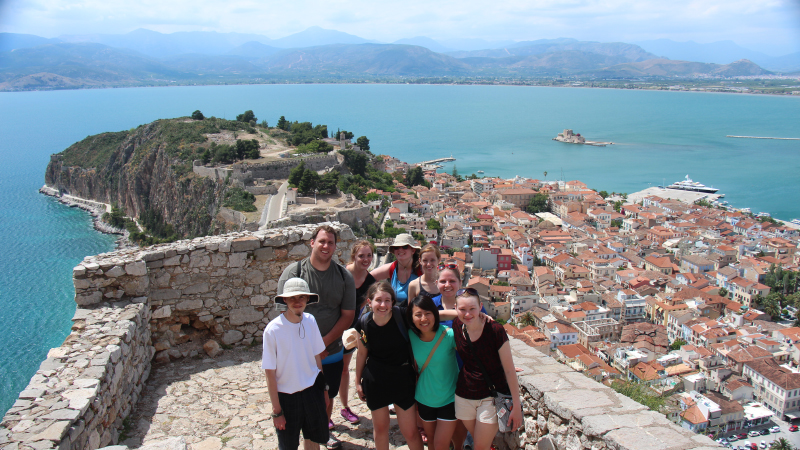 Greece is one of the study abroad sites that Northwestern students will travel to this summer.
Northwestern College students will head to Greece and Great Britain this summer as part of two study abroad programs offered by the college's global education office.
Religion professor Dr. John Vonder Bruegge will teach a class examining Greek cultural and intellectual influences. Students will learn how virtually every academic discipline—from art to politics, theatre to athletics, and science to religion—can trace its roots back to ancient Greece. Those taking the course will stay primarily in Athens and tour world heritage sites that include the Acropolis, Corinth, Mycenae, Meteora and the Oracle of Delphi.
The summer study abroad program to Great Britain will explore British culture, past and present, through theatre and the visual arts. Taught by theatre professors Karen Barker and Drew Schmidt, students will spend the majority of their time in London, where they will attend theatre productions, visit museums, and explore England's many cathedrals, markets, parks and squares. They will also visit Gloucester, where they will live and share meals with British families.
Both courses are worth four credits and fulfill Northwestern's general education cross-cultural studies requirement.