Leonard to speak on Christian-Muslim relations
Wednesday, October 7, 2015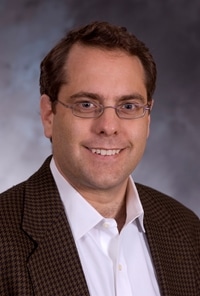 The Rev. Doug Leonard, director of Northwestern College's Oman Semester, will speak on Christian-Muslim relations in two free sessions open to the public at the college on Oct. 21 and 22.
Leonard will speak during the chapel service on Wednesday, Oct. 21, at 10:05 a.m. in Christ Chapel. On Thursday, Oct. 22, he will give a presentation on "Responding to ISIS" from 3:30 to 4:30 p.m. in room 313 of Van Peursem Hall.
Leonard, an ordained minister in the Reformed Church in America, serves as the executive director of the Al Amana Centre in Muscat, Oman. Al Amana houses Northwestern's study abroad program in Oman, which Leonard has led since 2011.
Dr. John Hubers, Northwestern's director of global education, highlights Leonard's efforts to maintain positive relationships between Christians and Muslims in the Middle East.
"The Rev. Leonard finds himself in a unique place in his role as director of the Al Amana Centre. His compassionate leadership in the area of Christian-Muslim relations has led him to be sought out as a consultant by several organizations in Oman and elsewhere that are concerned with promoting positive relations between our two faith communities in the midst of great turmoil and distortions caused by radical groups like ISIS," Hubers says.
Leonard has received recognition for his work in advancing positive Christian-Muslim relations from the governments of Qatar, Saudi Arabia and Oman. His scholarly work has appeared in numerous academic journals and books, and he currently serves as special editor for The Muslim World journal.
Doug Leonard will speak as part of the Ronald R. Nelson Scholars and Artists in Residence Program, which seeks to inspire students with scholarship that reflects a vision of peace and justice. The program is named in honor of Ron Nelson, a history professor who served at Northwestern College from 1974 until his death in 1985.