Mead selected for endowed professorship
Thursday, June 25, 2015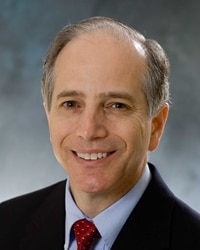 Dr. James Mead, professor of religion, has been appointed by the Northwestern College Board of Trustees to the Marvin and Jerene DeWitt Endowed Religion Professorship beginning in the 2015–2016 school year.
The endowed chair provides annual funds to support the recipient's scholarly work, which can be used for research, the purchase of equipment or materials, travel to pursue research, or assistance to student researchers. Criteria for the appointment include having a distinguished record as an outstanding teacher; being  recognized for scholarly and leadership contributions to their discipline; having provided exemplary service to the department, Northwestern and the larger community; and having demonstrated a commitment to the college's mission.
An ordained minister, Mead served as a pastor for 11 years before earning a doctorate in biblical studies at Princeton Theological Seminary. A member of Northwestern's faculty since 2000, Mead holds research interests in Old Testament historical books and prophets. In 2007, his textbook, "Biblical Theology: Issues, Methods and Themes," was published by Westminster John Knox Press.
"Jim is one of our best teachers, an active scholar and a wise and generous colleague," says Dr. Adrienne Forgette, Northwestern's dean of the faculty. "The endowed chair recognizes Jim's contributions to our community and will help support his scholarship."
A graduate of Georgetown University in Washington, D.C., Mead earned a master's degree in biblical studies and a Master of Divinity degree at Reformed Theological Seminary in Jackson, Miss.
The endowed chair appointment is for a five-year period and made with recommendations from the Faculty Status Committee, the dean of the faculty, the provost and the president. The DeWitt Professorship was most recently held by Dr. Mitch Kinsinger.