Profs awarded endowed professorships
Thursday, October 2, 2014
The Rev. Dr. Mitch Kinsinger, professor of religion and Christian education, and Dr. Lila Sybesma, associate professor of education, have been appointed by the Northwestern College Board of Trustees to endowed professorships beginning in the 2014–2015 school year.
The endowed chairs provide annual funds to support the recipients' scholarly work, which can be used for research, the purchase of equipment or materials, travel to pursue research, or assistance to student researchers. Criteria for the appointments include having a distinguished record as an outstanding teacher; being  recognized for scholarly and leadership contributions to their discipline; having provided exemplary service to the department, Northwestern and the larger community; and having demonstrated a commitment to the college's mission.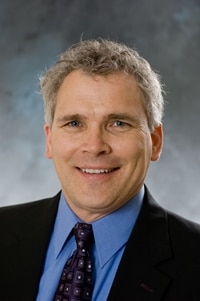 Kinsinger has been appointed to the Marvin and Jerene DeWitt Endowed Religion Professorship. A member of Northwestern's faculty since 2000, he teaches courses on youth ministry, American religious history and the history of Christianity. His research interests include Colonial American religion, religious pluralism and American evangelicalism, and he has presented papers and led symposiums at the International Association for the Study of Youth Ministry. Kinsinger is a Wheaton College graduate with a Master of Divinity degree from Western Theological Seminary and a doctorate from the University of Iowa.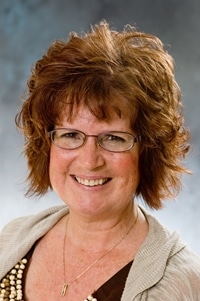 Sybesma has been appointed to the James and Margaret Blekkink Endowed Education Professorship. A Northwestern College graduate, she joined the faculty in 2001 after teaching at Sioux Center Christian School for 19 years. She is a former president of the Northwest Iowa Reading Council and has led numerous workshops for teachers. Sybesma holds a Doctor of Education degree in curriculum and instruction, with an emphasis in early childhood education, from the University of South Dakota. She teaches courses in early childhood and reading at NWC.
The endowed chair appointments are for a five-year period and made with recommendations from the Faculty Status Committee, the dean of the faculty, the provost and the president. The DeWitt Professorship was most recently held by Dr. Michael Andres. The Blekkink Professorship was held by Dr. Laurie Daily.