Northwestern religion prof earns doctorate
Wednesday, November 20, 2013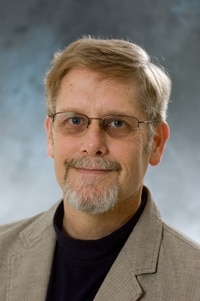 John Hubers, instructor in religion at Northwestern College, has earned a Ph.D. in world Christianity and global missions from the Lutheran School of Theology at Chicago.
Hubers' dissertation, "A Reasonable Mission in an Unreasonable World: An Intellectual Biography of the Rev. Pliny Fisk, First Protestant American Missionary to the Middle East," was awarded with distinction. His research tells the story of Fisk's encounter with people from various religious communities in the Ottoman Empire in the early 1800s.
A member of Northwestern's faculty since 2010, Hubers' areas of expertise include Christian Zionism, ecumenical and interfaith relations, and the history and current practice of Christian mission among Muslims. Hubers spent 13 years living in the Middle East, first teaching English and then serving as a pastor of congregations in Oman and Bahrain.
Hubers earned a Master of Divinity degree from New Brunswick Theological Seminary and a Master of Theology degree from the Lutheran School of Theology at Chicago.