Award-winning author to speak in chapel
Monday, October 21, 2013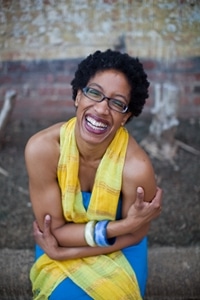 Enuma Okoro, an award-winning author of books on the call and challenge to the spiritual life, will speak in Northwestern College's Christ Chapel on Monday, Oct. 28, at 10:05 a.m. and Tuesday, Oct. 29, at 11:05 a.m. The chapel services are free and open to the public.
Okoro has written several books, including "The Reluctant Pilgrim: A Moody, Somewhat Self-Indulgent Introvert's Search for Spiritual Community," which was recognized by USA Book News as a 2010 Best Books Award finalist, "Common Prayer: A Liturgy for Ordinary Radicals," which she co-wrote with Shane Claiborne and Jonathan Wilson-Hartgrove, and "Silence and Other Surprising Invitations of Advent."
Okoro is also a regular contributing writer for online magazines and several print resources. She has been a speaker at many conferences across the United States, Europe, Africa and Australia. Okoro writes and speaks on issues in such key areas as spiritual formation, growth and holistic wellness; women and the transformative power of personal narratives; and identity and belonging in a diverse world.
Her work has been highlighted on ABC's Good Morning America, NPR, the Washington Post, CNN, The Huffington Post, Sojourners Magazine, Faith and Leadership, Red Letter Christians and more.
Okoro earned a Master of Divinity degree from Duke University Divinity School, where she served as the director for the Center for Theological Writing.