Guest to speak on Christian-Muslim relations
Thursday, October 17, 2013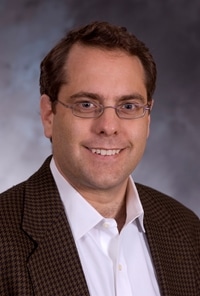 The Rev. Doug Leonard, director of Northwestern College's Oman Semester, will give a guest lecture on Christian-Muslim relations and the current situation in the Middle East at 3:30 p.m. on Tuesday, Oct. 29. The event, free and open to the public, will take place in room 313 of Northwestern's Van Peursem Hall.
Leonard's lecture, "Muslim-Christian Violence: A Christian Response," seeks to explore the reasons behind increasing inter-religious conflict in several Middle Eastern nations and offer suggestions for ways Christians should respond. Following the lecture, religion professor John Hubers will moderate a question-and-answer session with the audience.
Leonard is executive director of the Al Amana Centre, an academy for the study of global Muslim-Christian relations based in Muscat, Oman. Since 2011 he has led Northwestern's Oman Semester. Leonard also serves as an advisor to ambassadors, governments and interfaith organizations, and was recently elected to serve as moderator of the Gulf Churches Fellowship, an ecumenical council of all churches in the six Gulf countries.
An ordained minister in the Reformed Church in America, Leonard has received recognition from the governments of Saudi Arabia, Qatar and Oman for his role in advancing the work of Christian-Muslim understanding in the Middle East. He earned a Master of Divinity degree from Princeton Theological Seminary with course work at the Woodrow Wilson School of Public and International Affairs. His scholarly work has appeared in numerous academic journals and books, and he serves as special editor of The Muslim World journal.