Rev. Carl Boersma to speak in chapel
Wednesday, August 28, 2013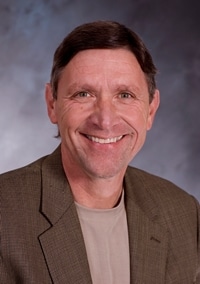 The Rev. Carl Boersma, the 2013–14 president of the Reformed Church in America's General Synod, will speak in Northwestern College's chapel service on Friday, Sept. 13, at 10:05 a.m. Boersma will discuss the denomination's new 15-year goal, called "Transformed and Transforming." The event is free and open to the public.
"This talk is an opportunity to invite and challenge both students and staff to step boldly into the future," says Boersma. "It's a chance for spiritual and academic growth."
Implementing "Transform and Transforming" in the RCA is one of Boersma's goals as General Synod president. Other goals include being in prayer for the denomination's future in serving Jesus and further cooperation with the Christian Reformed Church as both synods prepare to meet simultaneously in Pella, Iowa, next June.
Boersma graduated from Northwestern in 1975 and later served on the Board of Trustees. He has been the pastor of Faith Reformed Church in Brookings, S.D., for the past three years. He previously pastored at New Life Reformed Church in Sioux Center for nearly 20 years. He has served as president of both the West Sioux and Minnesota Classes and was General Synod vice president in 2012–2013.
"It's always a joy to celebrate the strengths of Northwestern College," says Boersma. "I look forward to being there, and I'd like to call students to carry out their continued and faithful service in Christ's name."