Rev. David Bast to speak in chapel
Wednesday, March 27, 2013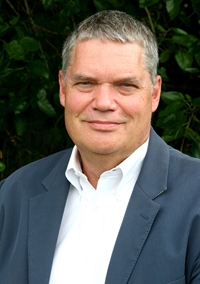 The Rev. David Bast, president and broadcast minister of Words of Hope, will speak in Northwestern College's chapel services on Monday, April 15, at 10:05 a.m. and Tuesday, April 16, at 11:05 a.m. The public is invited to attend.
Words of Hope is an evangelical ministry in the Reformed tradition that works in partnerships with indigenous churches to produce Christian radio programs that are broadcast in more than 30 languages around the world. By empowering local Christian leaders to carry out ministry efforts within their communities, Words of Hope provides people living in under-developed countries with access to information about God's work through their native tongue.
Bast has been the agency's president and broadcast minister since 1994. He preaches frequently in churches and conferences around the world. He previously pastored Hamilton (Michigan) Reformed Church, First Reformed Church of South Holland, Ill., and Fifth Reformed Church in Grand Rapids, Mich. Bast has penned several books, including "Objections to Christianity," "A Gospel for the World: Selected Studies in Romans," and "Why Doesn't God Act More Like God?" and is also the editor of the Words of Hope devotional. A graduate of Hope College, he earned a Master of Divinity degree from Western Theological Seminary.
Bast is appearing as part of the Ronald R. Nelson Scholars and Artists in Residence Program, which seeks to inspire students with scholarship that encourages peace and justice. The program is named in honor of Ron Nelson, a history professor who taught at Northwestern from 1974 until his death in 1985.