Stackhouse to speak in chapel
Wednesday, October 17, 2012
Dr. John Stackhouse, an award-winning author and frequently cited commentator on religion and contemporary culture, will speak in Northwestern College's chapel service on Tuesday, Nov. 6, at 11:05 a.m. The public is welcome to attend the event in Christ Chapel.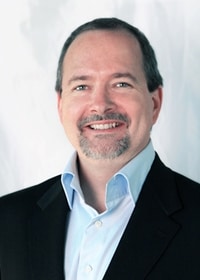 The Sangwoo Youtong Chee Professor of Theology and Culture at Regent College in Vancouver, British Columbia, Stackhouse will base his sermon on Matthew 16:13 to 17:9. The title of the address will be "Why God Didn't Make You More Beautiful Than You Are."
Stackhouse is the author of seven books, including "Making the Best of It: Following Christ in the Real World," "Church: An Insider's Look at How We Do It," "Humble Apologetics: Defending the Faith Today" and "Can God Be Trusted: Faith and the Challenge of Evil." A theologian who specializes in analyzing and engaging trends in contemporary culture, Stackhouse has written over 500 articles for academic publications, major newspapers and magazines. Frequently featured in media such as The New York Times, ABC News and Time, Stackhouse has spoken throughout North America, the United Kingdom, China, India, Israel and Korea.
Stackhouse was on Northwestern College's history faculty from 1987 to 1990 and received the Northwestern Teaching Excellence Award in 1989. He taught religion at the University of Manitoba for eight years before taking his current position at Regent College, an international graduate school of Christian studies.
A Ph.D. graduate in the history of Christianity and Christian theology from the University of Chicago, Stackhouse studied under Dr. Martin Marty. He also earned a master's degree in church history and theology at Wheaton College Graduate School and a bachelor's degree at Queen's University in Kingston, Ontario.
Stackhouse is appearing under the auspices of the Ronald R. Nelson Scholars and Artists in Residence Program, which seeks to inspire students with scholarship that encourages peace and justice. The program is named in honor of Ron Nelson, a history professor who taught at Northwestern from 1974 until his death in 1985.