Author to speak in chapel
Thursday, August 30, 2012
Janell Anema, one of the authors of "Letters to a Future Church: Words of Encouragement and Prophetic Appeals," will speak in Northwestern College's chapel services on Monday and Tuesday, Sept. 10 and 11.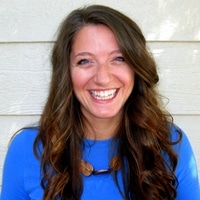 The services begin at 10:05 a.m. on Monday and 11:05 a.m. on Tuesday. Both sessions are free and open to the public.
Anema describes herself as a "wordsmith, wanderer, lover of people and lover of places." She is executive administrator at The Simple Way, a faith community in inner-city Philadelphia.
"I'm excited for our students to have the opportunity to hear from Janell Anema," says Chaplain Harlan VanOort. "She brings a healthy and unique commitment to the importance of the church, and I think our students will be encouraged and challenged by her."
Blogger Stephen Burns described Anema's presentation at the Eighth Letter conference in Toronto as "graceful, humorous and poignant." As she told of her spiritual journey, Burns wrote, "she gave us her mistakes, her doubts and fears, drawing us forward by walking us backward through a story that reminded us of our own troubles, our own mistakes and difficulties. And when she finished, we rose to our feet, realizing she'd given us a gift, something we so often forgot when it came to our faith."
Anema, who earned a master's degree in international development at Eastern University and a bachelor's degree in political science at the University of Colorado, is brought to campus by the Ronald R. Nelson Scholars and Artists in Residence Program. Named in honor of a history professor who taught at Northwestern from 1974 until his death in 1985, the program seeks to inspire students with scholarship that encourages peace and justice.