Northwestern social work department earns reaccreditation from CSWE
Thursday, November 16, 2023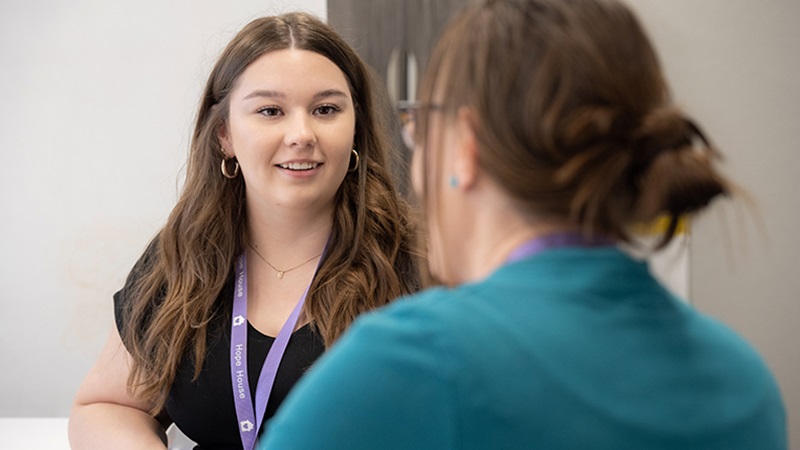 The Northwestern College social work department has been granted reaffirmation of accreditation by the Council on Social Work Education (CSWE). CSWE's Commission on Accreditation is recognized by the Council for Higher Education Accreditation as the sole accrediting agency for social work education in the United States.
In a review of Northwestern's social work program following a site visit in April, the CSWE site visitor highlighted the positive engagement between students and community organizations and noted that the assessment process was a prominent strength of the program.
"Receiving reaffirmation of accreditation demonstrates the quality of Northwestern's social work program," says Dr. Valerie Stokes, department chair and professor of social work.  "It also recognizes that we adhere to the social work profession's high standards and our students are well prepared for their future employment."
To receive accreditation, the social work department was required to complete a rigorous self-study and to submit a written response to each educational standard along with syllabi showing how the standards are met as course objectives. The nine educational standards or competencies required for CSWE accreditation include: ethical and professional behavior; comprehension of diversity's role in shaping the human experience; advancement of human rights and social, economic and environmental justice; practice-informed research and research-informed practice; social policy practice at the local, state and federal level; engagement and intervention with as well as assessment of individuals, families, groups, organizations and communities; and evaluation of practice outcomes.
Accreditation by the CSWE ensures that Northwestern's social work program is aligned with competencies that prepare students to practice safely, competently and ethically. The NWC social work department completed its first self-study for accreditation in 1981.
---
Northwestern College's social work department is accredited by the Council on Social Work Education, which helps graduates expedite their Master of Social Work degree. The program provides students with the theory and real-life experience necessary for meeting the needs of individuals and communities. Students learn from faculty who have extensive experience as social workers in settings like group homes, domestic violence programs, governmental and nonprofit agencies, and therapy and counseling centers.