Northwestern to present Calderon's Life is a Dream
Friday, October 21, 2022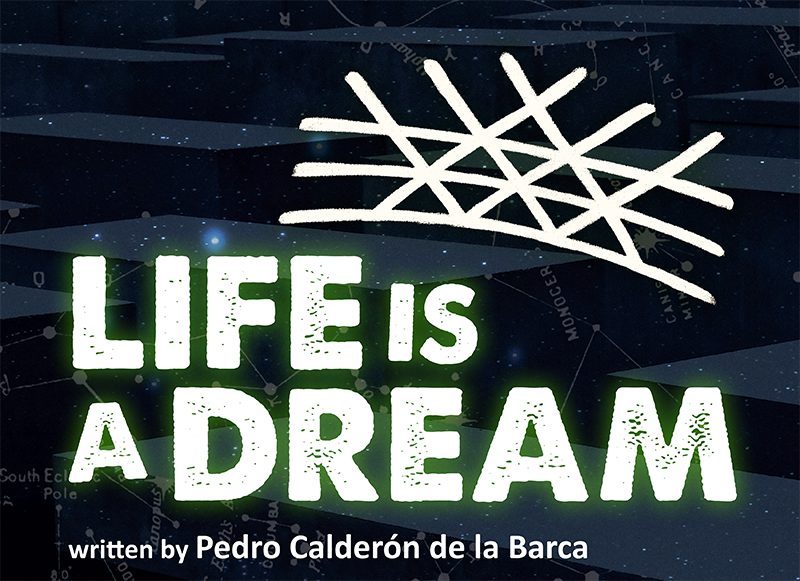 The Northwestern College theatre department will present Pedro Calderon de la Barca's "Life is a Dream" Nov. 11, 12, 17, 18 and 19 in the DeWitt Theatre Arts Center's England Proscenium Theatre. The show will begin at 7:30 each of those evenings; there will also be a 2 p.m. matinee on Saturday, Nov. 12.
Calderon is considered one of Spain's premier dramatists and was a key figure in the Spanish Golden Age of theatre during the 17th century. According to director Dr. Robert Hubbard, "Life is a Dream" stands as one of the great plays in the history of theatre. "It has everything—swashbuckling fights, courtly love stories, a violent revolution and timeless philosophical questions," he says. "It is part 'Matrix,' part 'Pirates of the Caribbean,' part 'Hamlet'—with little dashes of Plato and Sophocles sprinkled in."
Another compelling wrinkle in this production is the decision to set the classic play in the future, leading to a tech-heavy show with lots of spectacle. Among other visuals, senior theatre major Jett Skrien has designed projections that will use motion graphics to help create a dazzling, neo-futurist version of the Spanish renaissance.
Tickets for "Life is a Dream" are $10 for adults, $5 for students ages 13 to 18, and free for children 12 and under. Tickets go on sale Nov. 2 and can be reserved at nwciowa.edu/tickets or by calling the box office at 712-707-7098 or emailing boxoffice@nwciowa.edu.
---
Regarded as one of the best Christian college theatre programs in the country, Northwestern's theatre department features a collaborative, excellence-oriented environment committed to helping students develop their creative gifts for service in God's kingdom. Study with Northwestern's award-winning faculty in the outstanding facilities of DeWitt Theatre Arts Center.