Northwestern College to offer certificate in legal interpreting
Thursday, April 29, 2021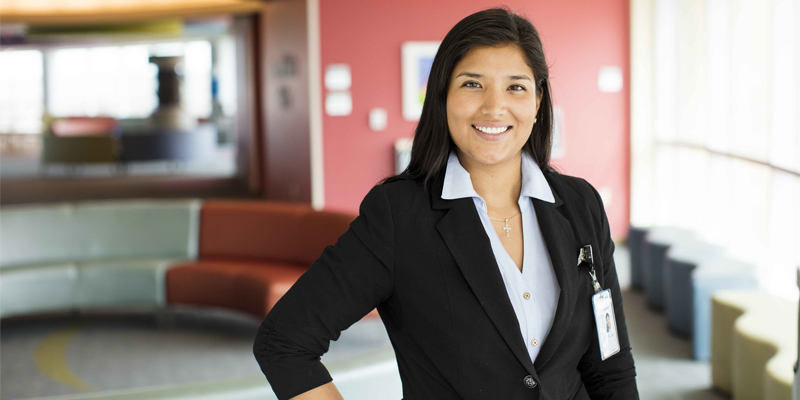 Northwestern College will begin offering a fully online legal interpreting certificate in August. The program is designed for students who are completely bilingual in Spanish and English, enabling them to attain the needed skills to pass the legal interpreting certification exam after only two semesters.
The legal interpreting certificate and a medical interpreting certificate will be offered in alternate years. Both programs can be completed by traditional undergraduate students, who can combine them and other courses to earn a bachelor's degree in translation and interpretation, as well as by adult learners pursuing only the certificate. Northwestern will also offer a minor in interpreting.
"The new programs will help us reach a much greater population," says Piet Koene, professor of Spanish, translation and interpreting. "The certificates will serve those bilingual adults who have been interested in interpreting. Certification leads to well-paying, flexible and meaningful job opportunities in a rapidly growing field."
Northwestern's legal interpreting certificate includes a weekly two-hour practice session, done face-to-face in the interpretation lab for undergraduates and area adult learners, and offered virtually for those farther away.
Koene is a certified translator and interpreter who has earned two master's degrees: one in interpretation and translation, and the other in Latin American history. The 2004 recipient of Iowa's Professor of the Year award, he is a federally certified court interpreter, a nationally certified medical interpreter, and a state-certified court interpreter for Iowa and Minnesota. He has also served as president of the Iowa Interpreters and Translators Association.
For more information about the legal interpreting certificate, visit nwciowa.edu/online/legal-interpreting-certificate.
---
Northwestern's Spanish and translation/interpretation students have many cross-cultural opportunities around the world and near campus. In addition to spending a semester abroad, you might accompany professors as they translate in the courtroom or hospital. You can also participate in Spanish Chapel, volunteer among our area's Hispanic community, and attend a local Spanish-speaking church. You will learn from faculty members, including an Iowa Professor of the Year, who have spent significant time living in Spanish-speaking countries.