Northwestern College students to serve during spring break
Wednesday, February 17, 2021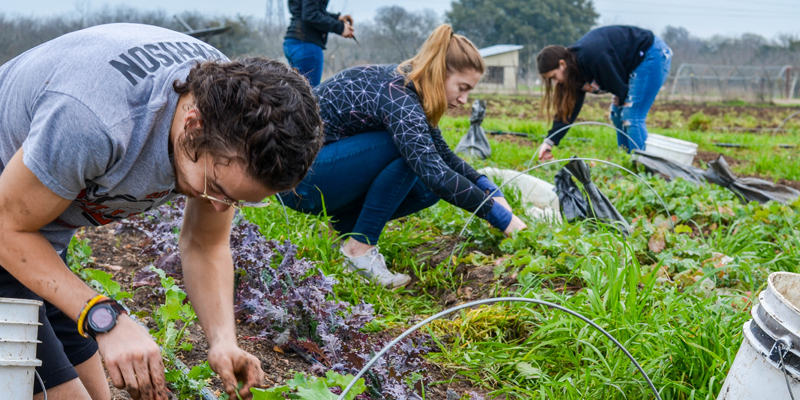 Northwestern College will send nine teams of students led by faculty and staff advisers on service trips across the United States during spring break.
Nearly 120 participants will travel for this year's annual Spring Service Partnerships, scheduled for Feb. 27 through March 7.
In Denver, Northwestern students will serve in various urban neighborhoods through Mile High Ministries. They'll work with people who are homeless and socially marginalized.
One team will travel to Kansas City, Kansas, to serve with Youthfront. Team members will assist with light construction projects, work at a ministry-supporting thrift store, and support local youth as they participate in remote learning.
A team traveling to Annville, Kentucky, will partner with Grace Covenant Ministries to work on construction and maintenance projects. Participants will also conduct outreach programs among the Appalachian community.
In northern Minnesota, a team will partner with Coldwater Foundation. Students will work at Mink Lake Wilderness Camp in Grand Marais, and they'll serve the youth on the Grand Portage Reservation.
Three Northwestern teams will travel to Louisiana. In New Orleans, students will partner with Urban Impact. They'll work with local youth through Urban Impact's ministry center, and they'll also participate in service projects in a low-income neighborhood.
Another Northwestern team will return to Opelousas, Louisiana, to continue working with Hope for Opelousas Ministries. Team members will aid in community cleanup, developing a community garden, tutoring and relational ministries.
In Sulphur, Louisiana, and Orange, Texas, students will engage in manual labor to provide disaster relief through World Renew.
For the second year, a Northwestern team will travel to Waco, Texas, to perform manual labor and host a VBS-like street camp. The team will work with some of the 30 ministries that are part of Mission Waco.
SSP team members raise their own travel funds through their individual families, friends and churches, and through fundraisers on campus and in the community.
Northwestern College's short-term mission programs bear the Standards of Excellence in Short-Term Mission seal, ensuring that participating organizations get teams that are of high quality. SOE standards include adequate pre-trip training and resources, as well as consistent post-trip follow-up and accountability.