Northwestern College to co-sponsor virtual immigration forum on Oct. 30
Friday, October 16, 2020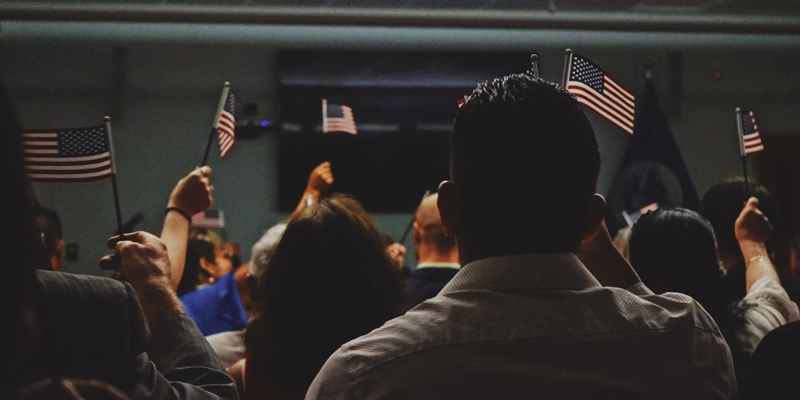 Members of the public are invited to listen as faith, business and law enforcement leaders from around Iowa discuss the need for immigration reform during a free virtual conference Friday, Oct. 30. The Zoom webinar will begin at 9 a.m. and conclude by 1 p.m. Registrations may be made through Eventbrite.
"Hope and Human Dignity: Immigration Reform for a Better Iowa" is presented by the National Immigration Forum, Northwestern College, and the Office of Social Justice of the Christian Reformed Church of North America. Conference panelists will discuss problems with the current immigration system and the practical steps needed for change.
The program will begin with a business panel at 9 a.m. Participants will include Michael Ralston, president of the Iowa Association of Business and Industry; Francisco Hernandez of Vermeer Manufacturing in Pella, Iowa; Kyle Roed, vice president of human resources for CPM Holdings Inc.; Henny Ohr, executive director of the Ethnic Minorities of Burma Advocacy Resource Center in Des Moine; Catherine Tran, executive director of the Immigrant Entrepreneurs Summit; Janessa Calderon of the Greater Quad Cities Hispanic Chamber of Commerce; and Gary Malenke, senior vice president of Perdue Pork Operations in Sioux Center.
Ray Gibler, associate professor of accounting at Northwestern College, and Dr. Jason Lief, professor of biblical and theological studies at Northwestern, will co-moderate the panel.
The Rev. Brian Keepers, a Northwestern College graduate and senior pastor of Trinity Reformed Church in Orange City, is one of six ministers participating in a faith panel at 10 a.m. Joining him are the Rev. Alfonso Perez, founder of HELPDSM/Commission for Latino Affairs (Iowa); Pastor James Roland of Hope Church in Storm Lake, Iowa; the Rev. Teresa Stecker of the Greater Iowa City Church of the Nazarene; Pastor Renato Jiminez of Summit Church in Alta, Iowa; and Father David Esquilano, rector of the Cathedral of the Epiphany in Sioux City.
Martha Draayer, Northwestern's Hispanic community liaison, will co-moderate a law enforcement panel at 11 a.m. featuring Police Chief Mike Tupper of Marshalltown, Iowa, Officer Ulf Schaefer of Sioux Center, Police Chief Chris Cole of Storm Lake, and Police Chief Shane McSheehy of Pella.
The conference will conclude with a diverse group of emerging leaders sharing their thoughts on our nation's immigration policies. They will include Laura Jacobson, a Northwestern graduate and attorney at L&L Immigration Law in Washington, D.C.; Naomi Marroquin, health care manager at Proteus Inc. in Iowa City; Ofelia Rumbo, human resource manager at Pro Cooperative in Pocahontas, Iowa; Joanne Alvorez, president of Council 309 of the League of United Latin American Citizens Council in Storm Lake; and Lan Nguyen, investment operations specialist for Principal Global Investors in Des Moines.