Northwestern College ranked among nation's best by Forbes
Thursday, August 3, 2017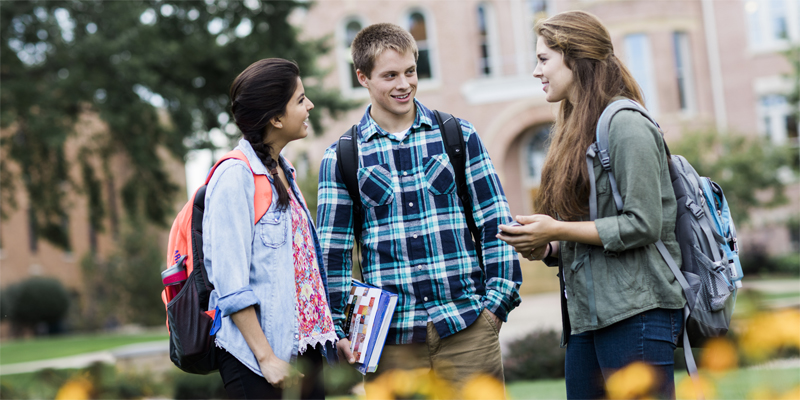 Northwestern College is again ranked among the nation's 650 best colleges and universities by Forbes.com. Northwestern is ranked 475th overall in the 2017 "America's Top Colleges" ranking, having made the list every year since Forbes began publishing it in 2008.
The ranking focuses on the direct benefits colleges and universities provide students, according to Forbes' website. "Before you become a college student, you need to think like a graduate. Our goal is to showcase the colleges and universities that deliver the best return on your education investment dollars: low student debt, on-time graduation, quality academics, high earning potential and career success," said Caroline Howard, digital managing editor of Forbes Media.
The rankings are based on five general categories: post-graduate success, which evaluates alumni pay and prominence; the student experience, which includes freshman-to-sophomore-year retention rates; student debt, which penalizes schools for high student debt loads and default rates; graduation rate; and academic success, which rewards schools whose students go on to earn doctoral degrees or win prestigious scholarships and fellowships. Data are from sources such as the Department of Education and Payscale.
"Northwestern's high ranking by Forbes—like our many other strong rankings—illustrates the great value we offer students," says Mark Bloemendaal, Northwestern's vice president for enrollment and marketing. "The figures confirm what our graduates tell us: that a Northwestern education provides an excellent return on investment."
Forbes selected only 13 Iowa colleges and universities for the America's Best Colleges list. They include Central, Clarke, Coe, Cornell College, Dordt, Drake, Grinnell, Iowa State, Luther, Northwestern College, Simpson College, University of Iowa and University of Northern Iowa.