Director of Northwestern's Romania Semester publishes article, book chapter
Friday, July 14, 2017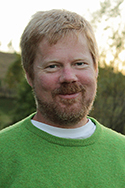 Dr. Dana Bates, director of Northwestern College's Romania Semester, recently had two pieces, which focus on the subjects of service learning and youth mission, published. Bates is also the executive director and co-founder of the New Horizons Foundation in Lupeni, Romania. 
Bates' work titled "Education for Transformation: Service Learning and the 3C's—Character, Competence and Contribution" was included in RIDAS, a journal of service learning published by the University of Barcelona. The piece focuses on the practice of service learning and its outcomes of character, competence and contribution. Bates discusses the outcomes individually and collectively, and writes of how they impact societal well-being.
Bates also had a book chapter published in "Mission in Central and Eastern Europe: Realities, Perspectives, Trends." The chapter, "Christianity With and for the Younger Generation: A Case Study in Orthodox Youth Mission," focuses on New Horizon Foundation's work with Orthodox youth in Romania. The chapter presents the organization's mission in showing how "adventure education and service learning are effective approaches for youth development and ministry in a post-communist context." In addition to highlighting New Horizon Foundation's collaboration with the Romanian Orthodox Church, Bates also explains how the organization's commitment to contextualize the gospel in an Orthodox setting has impacted its ministry.
Bates holds a bachelor's degree in philosophy from Gordon College, a Master of Divinity degree from Gordon-Conwell Theological Seminary and a doctorate from Middlesex University in London.