Northwestern Jazz Band, Percussion Ensemble to perform concert
Wednesday, April 19, 2017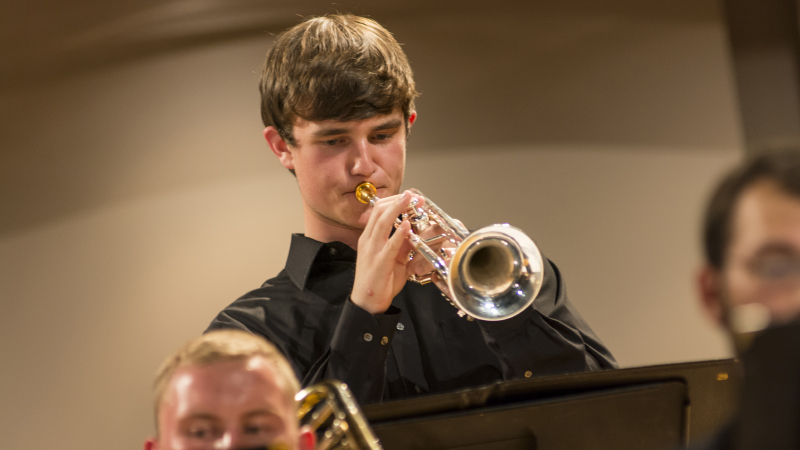 The Northwestern College Jazz Band and Percussion Ensemble will present a joint concert Friday, May 5, at 7:30 p.m. in Christ Chapel. The event is free and open to the public.
Directed by Dr. Timothy McGarvey, professor of music, the Jazz Band will perform a variety of pieces, including "Fascinating Rhythm" by George and Ira Gershwin, "Bourbon Street Jingling Jollies" from Duke Ellington's "New Orleans Suite" and "Cuidad De Oro" by Bob Washut.
The band will also play Billy Strayhorn's "Chelsea Bridge," Rick Faulkner's "Oriente," Wycliffe Gordon's "What You Dealin' With" and Miles Davis' "Boplicity."
The Percussion Ensemble, directed by Jason Domonkos, percussion instructor, will perform "Three Way Split" by Chris Brooks and "Maid With the Flaxen Hair" by Claude Debussy, arranged by Michael Boo. The ensemble will also perform John Bergamo's "Easy Schlepp," which was composed for pitched plastic tubes, but the musicians are free to play on any surface they prefer—like the floor, back of a chair or a music stand—as long as the pitch is clear. Lastly, the ensemble will play Randy Gloss's "National Geographic Oro,"  which is performed on hand drums.