Author and former college president to visit Northwestern
Wednesday, April 12, 2017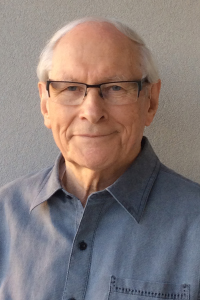 Dr. Friedhelm Radandt, author and president of Northwestern College from 1979 to 1985, will visit campus April 27 and 28.
When he was 12 Radandt fled Nazi Germany with his family during World War II to escape the advancing Russian army. He chronicles his family's story of survival—and his wife's family's escape from Warsaw, Poland—in his newest book, "The Radio Signal." Radandt is also the author of "From Baroque to Storm and Stress," a literary history of Germany.
After arriving in the United States, he earned graduate degrees at the University of Chicago and later taught there and at Lake Forest College. He joined Northwestern College's administration in 1977 and served as president before becoming the third president of The King's College in New York City. Now retired, he resides in Seattle.
A public reception with Radandt is scheduled for Thursday, April 27, at 3 p.m. on the first floor of Ramaker Center. He will read from a selection of his work and sign books at 7 that evening in the college's Te Paske Gallery. On Friday, April 28, Radandt will speak during chapel at 10:05 a.m. in Christ Chapel. All of the events are free, and the public is invited to attend.