Drama Ministries Ensemble to perform at NWC
Wednesday, April 12, 2017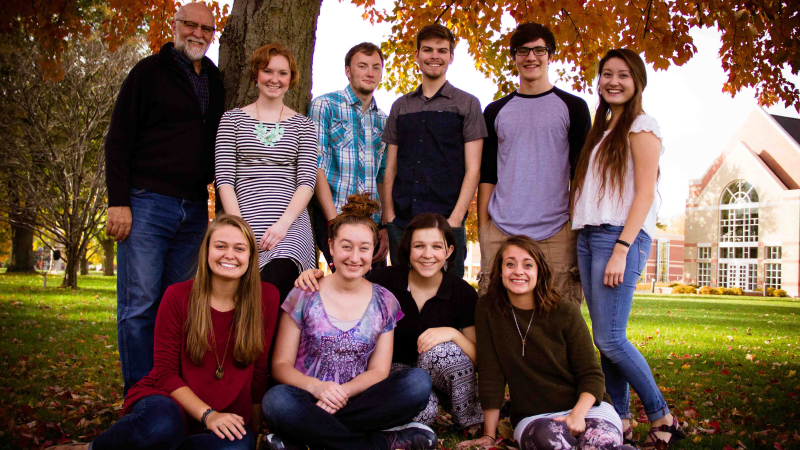 The Northwestern College Drama Ministries Ensemble (DME) will present 10 stories scripted from the Bible on Sunday, April 23, at 4 p.m. The hourlong performance will take place in the Allen Black Box Theatre of the DeWitt Theatre Arts Center. The show is free, and seating is first-come, first-served.
The theatre company performed the biblical dramas during their spring break tour in Albania, where DME member Abi Stoscher's parents are missionaries. In fact, two familiar stories from the Gospel of Luke will be performed in the Albanian language: Zacchaeus the tax collector's meeting with Jesus (Luke 19) and Jesus' miracle of raising Jairus' daughter from the dead (Luke 8).
Under the direction of theatre professor Jeff Barker, the nine-member DME will also perform "The Good Samaritan" (Luke 10), "The Prodigal Son" (Luke 15), and "Were You There?" (Luke 22–24), about Christ's death and resurrection. Individual cast members will also enact scenes from Scripture, including "Moses and the Burning Bush" (Exodus 3).