Northwestern College to launch athletic band program
Tuesday, April 11, 2017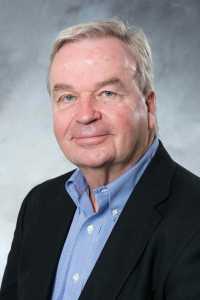 Northwestern College is launching an athletic band program to provide an engaging and inviting experience for athletic events on campus.
The band will be under the instruction of Steve Connell, who has served as the director of the Pride of the Dutchmen Marching Band at nearby MOC-Floyd Valley High School for the last 42 years.
Under Connell's direction, the award-winning high school band has marched in such events as the Pasadena Tournament of Roses Parade, the Fiesta Bowl Parade, the Orange Bowl Parade, the Hollywood Christmas Parade, the Portland Rose Festival and nationally televised NFL Monday Night Football games, helping to cement the ensemble as one of the region's most recognized high school musical organizations. After retiring from his position as band director in May, Connell will join Northwestern's athletic department as a part-time adjunct this fall.
"It is exciting to think about the contribution an athletic band can have on our campus, and I believe the band can greatly enhance the experience for our athletes and fans at home events," says Earl Woudstra, director of athletics at Northwestern. "We are especially excited to have Steve Connell lead this program. He has a proven track record of providing outstanding experiences for students. He will do things in an excellent way, make it fun for the students in the band and represent Northwestern in an exceptional manner."
Initially the band will recruit a minimum of 15 students who will be awarded activity grants for their involvement. Performances will be held during home football and basketball games, with future consideration given to volleyball games and other athletic events. Eventually the band's impact may grow to include pregame pep rallies on the green, involvement in the Raider Days Homecoming weekend, halftime drumline performances and a marching band.
"I want to be part of something that generates excitement and enthusiasm on the campus for students, athletes, coaches and the fans of the Red Raiders," says Connell. "I know a band full of students who are having fun, playing well and playing loud can really help to create a great game-time atmosphere. We are looking forward to working closely with the cheerleaders and dance team to make pregame, halftime and timeouts entertaining."