MAD Skills poetry group to perform during Northwestern chapel service
Wednesday, March 8, 2017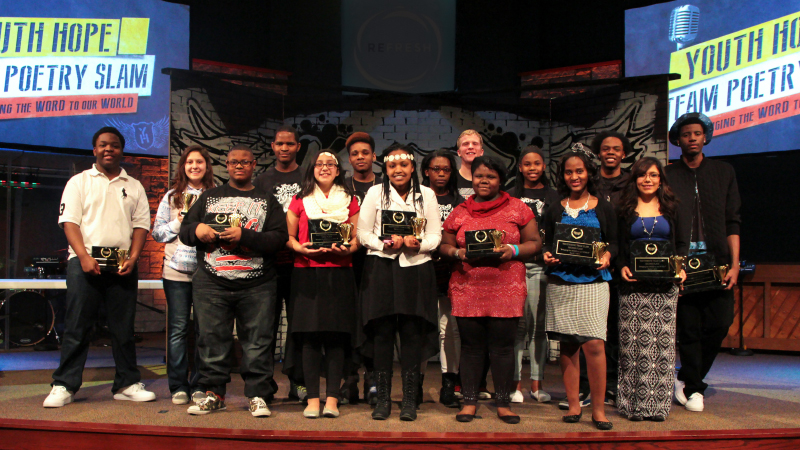 The MAD Skills (Making a Difference with Skills) poetry group will perform during a Northwestern College chapel service on Friday, March 24, at 10:05 a.m. in Christ Chapel. The event is free and open to the public.
The group is part of an outreach program provided by YouthHope, a Christian ministry that serves more than 500 low-income children and teens in the Quad Cities area of Illinois. The organization hosts after-school activities, job training and tutoring classes at campuses in Moline and Rock Island, as well as a camp to provide a safe haven from the influence of drugs, gangs and alcohol use.
MAD Skills provides teens at YouthHope with an opportunity to express themselves through poetry, dance and drama. The group performs at events and poetry slams at churches, on college campuses and throughout the community. MAD Skills also hosts two large poetry events each year.
Founded in 1936, YouthHope was originally created by a group of women who saw a need to minister to immigrant families in the community, offering food, clothing and sharing the word of God. The organization has grown to serve underprivileged populations utilizing a holistic model that focuses on youth centers, camp ministry and street outreach.