Orange City named a top college town
Wednesday, September 9, 2015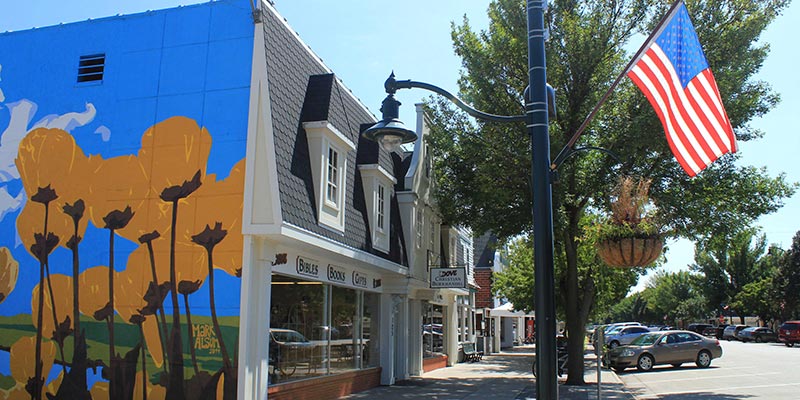 Orange City, home to Northwestern College, has been ranked fifth among the nation's top 10 Christian college towns by CollegeandSeminary.com. The website's rankings are based on how well a city that houses a Christian college offers students big-city amenities with a small-town feel.
The rankings, at http://tinyurl.com/pr8h6cz, list Nashville, Tenn., first; followed by Grand Rapids, Mich., at second. Other cities in the top 10 include Seattle and San Diego.
"Northwestern College has played an integral role in the development of Orange City," says Mayor Deb De Haan. "The residents enjoy a healthy 'town and gown' relationship that exists between the city and the college, and they recognize that many of the cultural and entertainment amenities available to them are a result of Northwestern being located here."
The website's ranking is based around both the on-campus atmosphere and the off-campus amenities located in the town surrounding a college or university. According to the website, "Most of the colleges that made the list are big cities with small-town charms. Let me be clear: Orange City is a small town with small- town charms." It goes on to say, "It's very Dutch, very clean and very safe. Students walk to the movies, to the coffee shop, and to Pizza Ranch. It's a community rooted in family, which helps make it feel like home."
In addition to amenities, community members and local churches also act as a benefit to Northwestern students. Local residents often welcome college students into their homes for meals, holiday celebrations and free laundry service.
"Among the many benefits Northwestern students and employees receive in Orange City are a safe environment and a vibrant local economy in the middle of America's heartland," says Mark Bloemendaal, Northwestern's dean of enrollment and marketing. "Significant interaction between local residents and college students make it a home-away-from-home that results in lifelong relationships that cross generations, time zones and even continents."
Orange City has been called one of the cleanest towns in America. With a population of around 6,000, it boasts a five-screen movie theatre, 18-hole golf course and restaurants ranging from coffee houses to fast-food chains and one-of-a-kind eateries. Orange City has also been ranked as the best town in Iowa to raise a family by Niche rankings (the 43rd best in the nation), and one of the 100 best small towns in the United States by livability.com.