Klaire Lockheart Art Exhibit: "Feminine Attempts"
When:
Monday, Aug 22 - Friday, October 7, 2022
Where:
Te Paske Gallery, Korver Visual Arts Center, Te Paske Gallery, Korver Visual Arts Center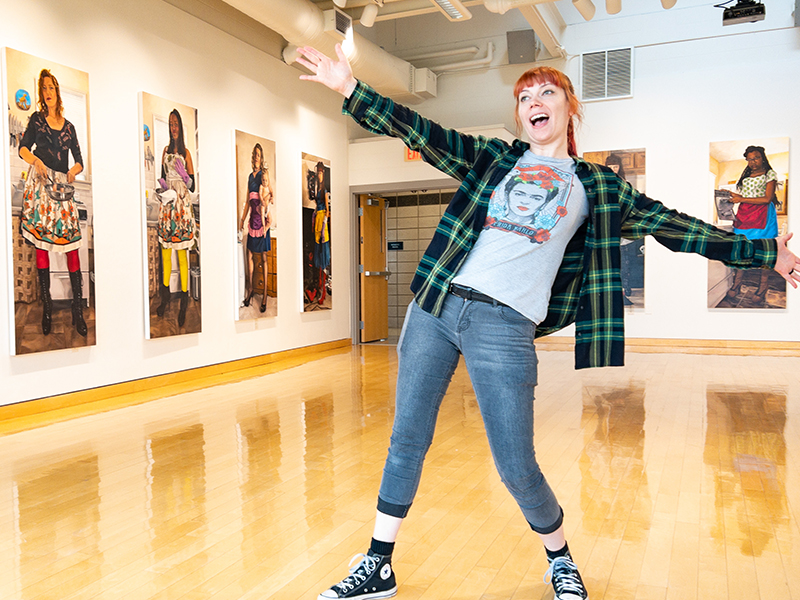 Klaire A. Lockheart's exhibit, "Feminine Attempts," will be on display through Friday, Oct. 7. A closing reception with the Vermillion, South Dakota, artist is scheduled for Oct. 7 at 6:30 p.m.
A self-described "feisty artist," Lockheart employs traditional oil painting techniques to critique historical injustices in the traditional Western art world. She enjoys using the human form to communicate the agency of women, especially since in the past, women artists were prohibited from studying live models and making historical paintings. In addition to addressing femininity and feminism within her artwork, she incorporates humor to make serious subjects approachable.
Lockheart earned a master's degree in fine arts from the University of South Dakota. Her recent solo exhibitions include "Feminine Attempts" at the Sioux City (Iowa) Art Center; "A is for Apron" at the Ritz Gallery in Brookings, South Dakota; and "Ladylike Representations" at Gallery 120 in Inver Grove Heights, Minnesota.