Pioneer Woman and Magnolia Market Tour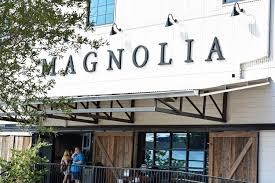 Back by popular demand, Siouxland Travel is taking another group back to TEXAS on June 4-8, 2019 and they are offering one spot on the tour! Included are The Pioneer Woman in Pawhuska, OK, Ree Drummond's Mercantile Store and Restaurant for some fun shopping and amazing food, and might even indulge in some P-Town Pizza before departing for Waco, TX! Enjoy a cup of "Jo" and laughter at the Magnolia Table Restaurant, and discover all that Waco has to offer as we take a private tour around the city, shop all the designs at Magnolia Market and SO MUCH MORE! Don't wait—contact us today to reserve your spot! Package Includes: deluxe airport transfers, roundtrip airfare, 1-night stay in Pawhuska, OK, | 3-night's stay in the Courtyard Waco, all land-based transfers, Pioneer Woman Mercantile, tour of The Lodge at Ree Drummond's Ranch, breakfast at Magnolia Table Restaurant, a private Tour of Waco, Magnolia Market & the Silos, a recently re-opened Little Shop on Bosque and more!
Restrictions: Whomever wins this can either go as a single or have someone join him/her on the tour for $1299.00.
This item is available in the audible auction.
Donated by
Siouxland Travel/Laurie Roesner, Orange City, IA
How to bid
You can bid on this item at the Scholarship Auction on Saturday, FEB. 9, 2019. The silent auction and buy-it-now starts at 9 a.m. and the first section closes at 9:45. The audible auction starts at 11 a.m.
---