Funny Saying Kitchen Tea Towel Set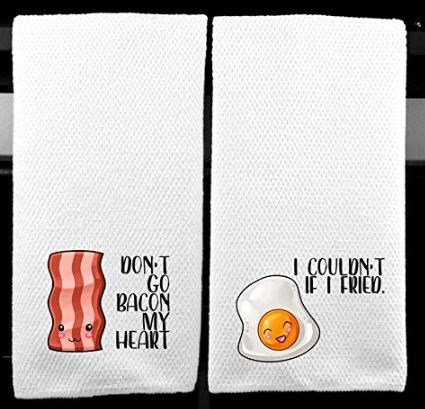 This microfiber large size (16x24") kitchen towels are lint free, scratch free, streak free and will leave everything sparkling! Designs are permanently died into the fabric. Upgraded edge will not unravel and stands up to vigorous use and machine washing.
This item is available in the silent auction.
Donated by
Mark & Melissa Van Holland, Excelsior, MN
How to bid
You can bid on this item at the Scholarship Auction on Saturday, FEB. 9, 2019. The silent auction and buy-it-now starts at 9 a.m. and the first section closes at 9:45. The audible auction starts at 11 a.m.
---