NWC Mug and Tea Set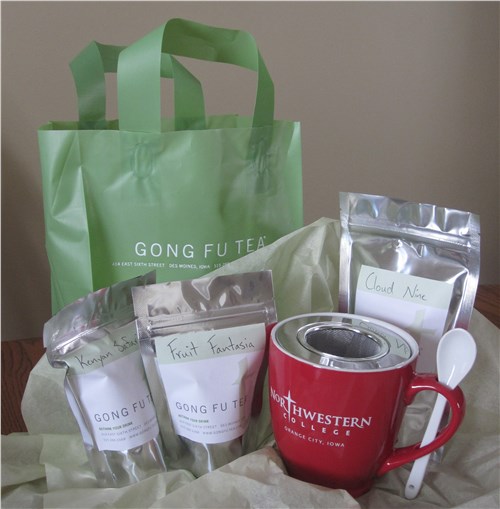 This package includes a Northwestern College mug, a loose leaf tea infuser, a package of Kenyan Safari black tea, a package of Cloud Nine green tea, and a package of Fruit Fantasia herbal tea.
This item is available in the silent auction.
Donated by
Susan Cowles, Des Moines, IA
How to bid
You can bid on this item at the Scholarship Auction on Saturday, FEB. 9, 2019. The silent auction and buy-it-now starts at 9 a.m. and the first section closes at 9:45. The audible auction starts at 11 a.m.
---