NWC Bag of Fun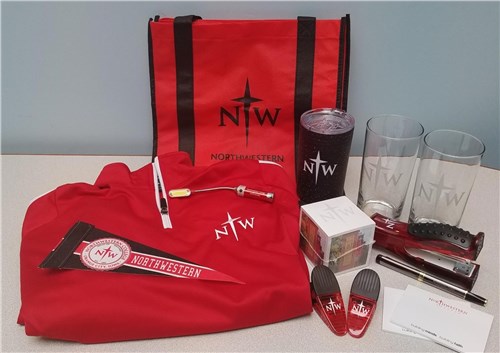 This bag of goodies from NWC includes a a ladies quarter zip top (size L), drinking glasses, travel mug, a desk flag, sticky notepads, a desk cube, magnetic slips, stapler, pens and flashlight.
This item is available in the silent auction.
Donated by
NWC Alumni Association, Orange City, IA
How to bid
You can bid on this item at the Scholarship Auction on Saturday, FEB. 9, 2019. The silent auction and buy-it-now starts at 9 a.m. and the first section closes at 9:45. The audible auction starts at 11 a.m.
---