Ivory Tablecloth & Napkins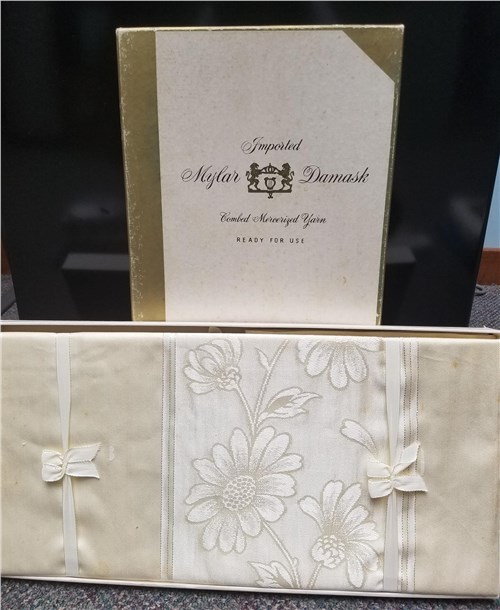 This ivory set of 60x80" cotton and rayon tablelecloth and 8 napkins features an embellished daisy design on the drop.
This item is available in the silent auction.
Donated by
Kella Klinker Simonin, Spencer, IA
How to bid
You can bid on this item at the Scholarship Auction on Saturday, FEB. 9, 2019. The silent auction and buy-it-now starts at 9 a.m. and the first section closes at 9:45. The audible auction starts at 11 a.m.
---