Canned Garden Produce "B"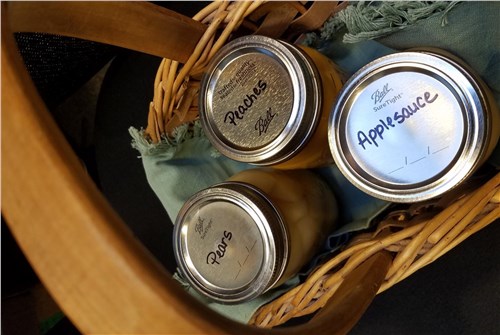 This basket contained freshly canned pears, peaches and applesauce from the Vlieger farm.
This item is available in the audible auction.
Donated by
Pam Vlieger, Maurice, IA
How to bid
You can bid on this item at the Scholarship Auction on Saturday, FEB. 9, 2019. The silent auction and buy-it-now starts at 9 a.m. and the first section closes at 9:45. The audible auction starts at 11 a.m.
---