Avanti Wine Chiller/Dispenser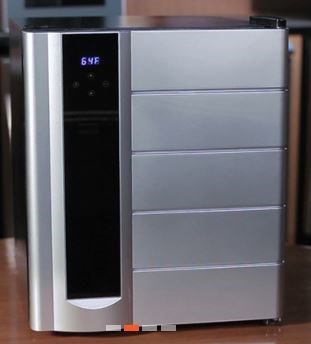 This Argon gas wine preservation and dispensing system holds 13 bottles of wine. It provides for height adjustment according to bottle size to accommodate to a variety of types of wine bottles. Dispenses pre-measured amount of wine with the touch of a button.
This item is available in the audible auction.
Donated by
Joe's TV & Appliance, Orange City, IA
How to bid
You can bid on this item at the Scholarship Auction on Saturday, FEB. 9, 2019. The silent auction and buy-it-now starts at 9 a.m. and the first section closes at 9:45. The audible auction starts at 11 a.m.
---