HP All-in-One Wireless Printer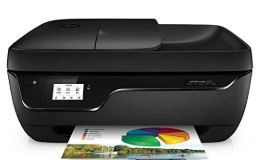 This HP OfficeJet 3830's main functions include being a color inkjet compact printer that will copy, scan, wireless print or mobile print from anywhere using your smartphone or tablet.
This item is available in the audible auction.
Donated by
Nick & Amy Van Es, Brandon, SD
How to bid
You can bid on this item at the Scholarship Auction on Saturday, FEB. 9, 2019. The silent auction and buy-it-now starts at 9 a.m. and the first section closes at 9:45. The audible auction starts at 11 a.m.
---