KSOU Sportscasting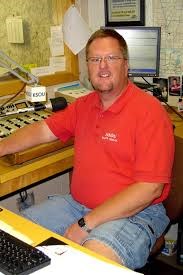 Have you ever wanted to give sportscasting a try? Here's your chance! Join the voice of the Red Raiders, Doug Broek, on a broadcast of a Red Raider sporting event. You pick the sport and offer your wisdom and insight as a color commentator on the game of your choice next season. A once in a lifetime experience!
This item is available in the audible auction.
Donated by
Doug Broek, Ireton, IA
How to bid
You can bid on this item at the Scholarship Auction on Saturday, FEB. 9, 2019. The silent auction and buy-it-now starts at 9 a.m. and the first section closes at 9:45. The audible auction starts at 11 a.m.
---