Ax-Water Basket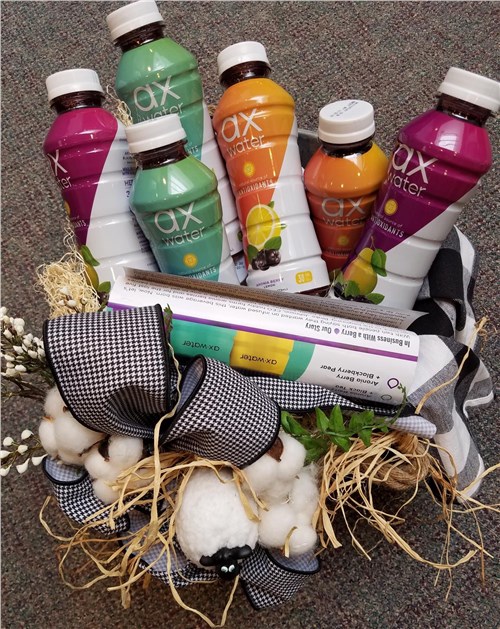 Ax-water is a new, naturally-sourced beverage infused with aronia berries for a boost of antioxidants and a refreshing taste. This basket includes 8 bottles of each of 3 flavors (lemon, black tea, blackberry pear).
Restrictions: For more information see drinkaxwater.com
This item is available in the silent auction.
Donated by
Don & Michelle Vaas, Orange City, IA
How to bid
You can bid on this item at the Scholarship Auction on Saturday, FEB. 9, 2019. The silent auction and buy-it-now starts at 9 a.m. and the first section closes at 9:45. The audible auction starts at 11 a.m.
---