Coffee Lover's Whitening Kit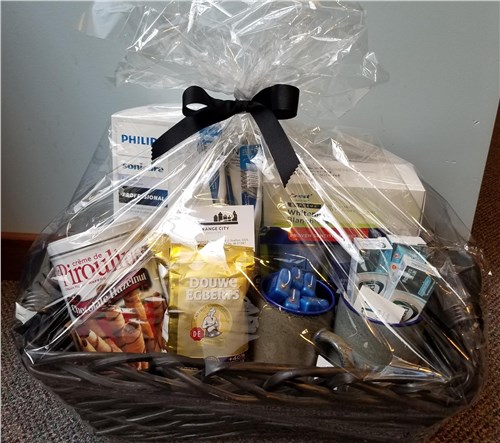 Love coffee but hate the way it stains your teeth? Let Orange City Dentistry help you enjoy your daily cup of joe while keeping your smile bright. This basket includes a Sonicare electric toothbrush, Crest Professional Whitening Strips, Egberts coffee, coffee mugs (from Hands Around the World), Pirouline wafers, 2-step whitening toothpaste and a year's worth of floss!
This item is available in the audible auction.
Donated by
Orange City Dentistry, Orange City, IA
How to bid
You can bid on this item at the Scholarship Auction on Saturday, FEB. 9, 2019. The silent auction and buy-it-now starts at 9 a.m. and the first section closes at 9:45. The audible auction starts at 11 a.m.
---