Weber Q1200 LP Portable Gas Grill on Cart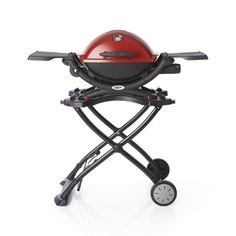 This red gas grill can be portable or easily put on the cart with a push-button technology. Built-in lid thermometer, folding side tables, glass-reinforced nylon frame and removable catch pan. All weather wheels and hooks for tools.
This item is available in the audible auction.
Donated by
Neal Chase Lumber, Orange City, IA
How to bid
You can bid on this item at the Scholarship Auction on Saturday, FEB. 9, 2019. The silent auction and buy-it-now starts at 9 a.m. and the first section closes at 9:45. The audible auction starts at 11 a.m.
---