Smoker's Special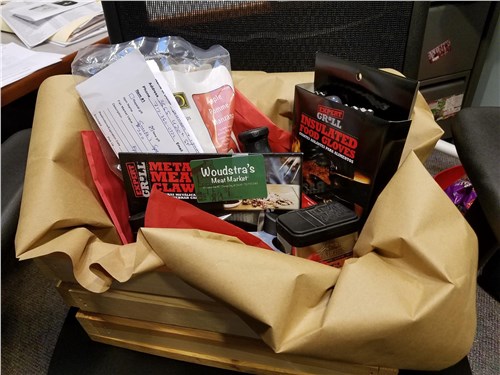 This crate of items will be a treat for anyone who likes to smoke items on the grill! Begin by using the $150 gift card for your choice of meat from Woudstra's Meat Market. Then you'll be ready to use the bag of BBQ apple woodchips, the pair of insulated food gloves, the pair of metal meat claws (for shredding meat), the tin of Traeger Rub and the bottle of Rib Rack BBQ sauce to create a great meal.
This item is available in the audible auction.
Donated by
Brandon & Kyndara Woudstra, Orange City, IA
How to bid
You can bid on this item at the Scholarship Auction on Saturday, FEB. 9, 2019. The silent auction and buy-it-now starts at 9 a.m. and the first section closes at 9:45. The audible auction starts at 11 a.m.
---