Princess Basket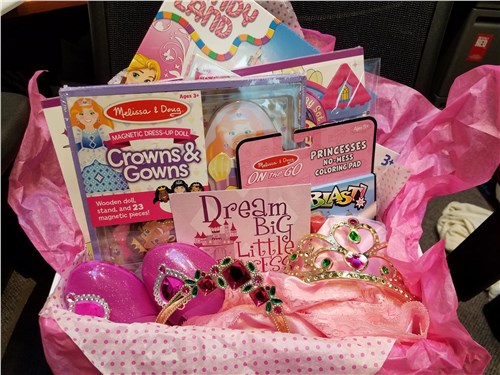 Keep your princess (and her siblings/friends) busy with this Princess Basket. Included is Candyland, a puzzle, a magnetic dress up doll, stickers, coloring pad, shoes, a necklace and a tiara!
This item is available in the silent auction.
Donated by
Amy Eben, Orange City, IA
How to bid
You can bid on this item at the Scholarship Auction on Saturday, FEB. 9, 2019. The silent auction and buy-it-now starts at 9 a.m. and the first section closes at 9:45. The audible auction starts at 11 a.m.
---