Crayola Pink Portable Art Kit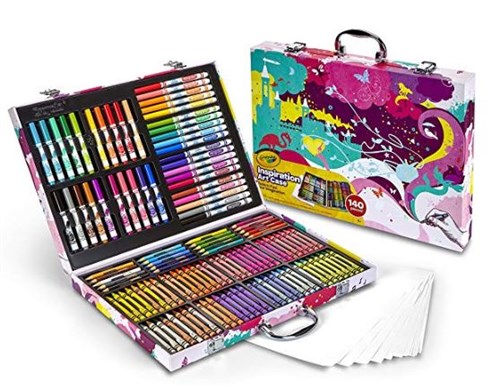 This art kit contains 64 crayons, 20 short colored pencils, 20 Pip-Squeak washable markers, 20 fine tip washable markers and 15 large sheets of drawing paper, all conveniently stored in a stunning graphic travel case which helps kids keep things clean & organized. Kids and parents love it!
This item is available in the silent auction.
Donated by
Holli and Brian Jans, Sioux Falls, SD
How to bid
You can bid on this item at the Scholarship Auction on Saturday, FEB. 9, 2019. The silent auction and buy-it-now starts at 9 a.m. and the first section closes at 9:45. The audible auction starts at 11 a.m.
---