NWC Sport T-Shirt Quilt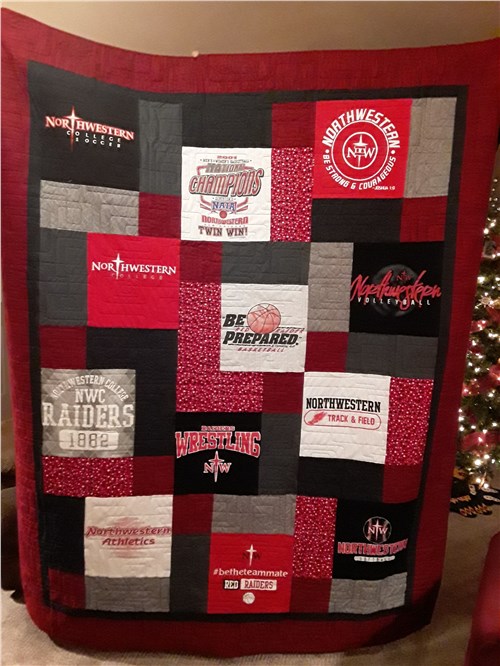 This t-shirt quilt is made from a variety of NWC team shirts and measures 82x65". It has a gray minky backing. It is washable in cold water on delicate cycle and dry on low heat. Beautifully sewn! A wonderful keepsake for any NW fan!
This item is available in the audible auction.
Donated by
Glenda De Jong, Sioux Center, IA
How to bid
You can bid on this item at the Scholarship Auction on Saturday, FEB. 9, 2019. The silent auction and buy-it-now starts at 9 a.m. and the first section closes at 9:45. The audible auction starts at 11 a.m.
---