Shinola Woman's Watch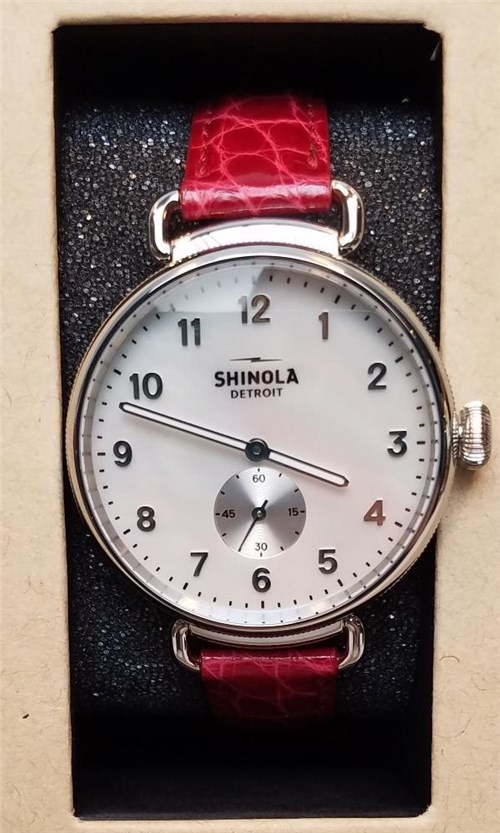 This is a 38mm women's Canfield Shinola watch with a 14mm red American alligator band and a mother of pearl face. It has a silver stainless steel case, quartz movement, Swiss parts, assembled in Detroit. This company's philosophy is to build products made to last. You can't go wrong with this one!
This item is available in the silent auction.
Donated by
Mike and Gina Pitsenberger, Rock Valley, IA
How to bid
You can bid on this item at the Scholarship Auction on Saturday, FEB. 9, 2019. The silent auction and buy-it-now starts at 9 a.m. and the first section closes at 9:45. The audible auction starts at 11 a.m.
---