Legacy Golf Resort Pkg. - Phoenix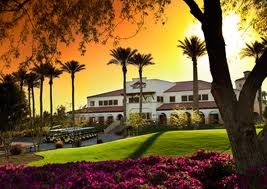 Enjoy 7 nights at the beautiful Legacy Golf Resort in Phoenix, AZ, in a one-bedroom suite which sleeps 4 and includes a complete kitchen, washer and dryer and gas BBQ grill. Swimming pool and workout facility are located near the club house. Golf tee times are available at the Legacy Championship golf course. For details and photos see www.shellvacationsclub.com/club/resorts/legacy_golf_resort/index.page
Restrictions: Call Steve & Kathy King (520-749-6244) to make reservations. This package available April 1, 2019-January 30, 2020.
This item is available in the audible auction.
Donated by
Steve & Kathy King, Tucson, AZ
How to bid
You can bid on this item at the Scholarship Auction on Saturday, FEB. 9, 2019. The silent auction and buy-it-now starts at 9 a.m. and the first section closes at 9:45. The audible auction starts at 11 a.m.
---