Luciana Vega - Mini American Girl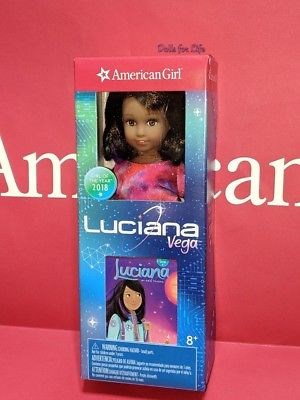 This mini American Girl doll, Luciana Vega comes with an abridged book. Luciana is an aspiring astronaut ready to take the next giant leap to Mars.
This item is available in the silent auction.
Donated by
Rachel Van Den Broek, Holland, MI
How to bid
You can bid on this item at the Scholarship Auction on Saturday, FEB. 9, 2019. The silent auction and buy-it-now starts at 9 a.m. and the first section closes at 9:45. The audible auction starts at 11 a.m.
---