Fresh Flower Arrangement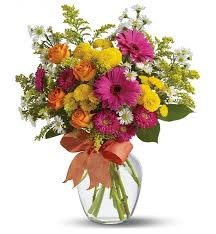 This beautiful contemporary fresh flower arrangement is great for any occasions. Take it home!
Restrictions: (Photo is only an illustration.)
This item is available in the audible auction.
Donated by
Ground Effects, Sioux Center, IA
How to bid
You can bid on this item at the Scholarship Auction on Saturday, FEB. 9, 2019. The silent auction and buy-it-now starts at 9 a.m. and the first section closes at 9:45. The audible auction starts at 11 a.m.
---