Ultimate Felt Letter Board Deluxe Kit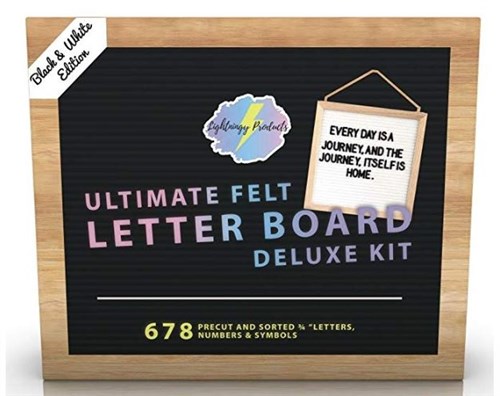 Get decades of use from this sturdy reversible 10x10" memo board and a fully presorted collector's letter case. Comes with a sturdy wooden base stand along with its stick-anywhere hanging hook. Works on glass, mirror, melamine or any other clean smooth surface. Use one side or both sides at the same time!
This item is available in the silent auction.
Donated by
Ron & Mary Beltman, Orange City, IA
How to bid
You can bid on this item at the Scholarship Auction on Saturday, FEB. 9, 2019. The silent auction and buy-it-now starts at 9 a.m. and the first section closes at 9:45. The audible auction starts at 11 a.m.
---